Stewardship
---
"Before the close of time, God's people will have come into full harmony with God's requirements as set forth in the Bible and Spirit of prophecy. Our message of reform is, for the very purpose of bringing about this harmony between man and his Maker. There are many phases of life which are included in the reforms required in the instruction given to us. Among the most prominent of them, are reforms in Sabbath-keeping and in tithing. Both of these reforms are intended to exalt our heavenly Father as the Creator and Owner of all that which man enjoys, whether it be his time or his physical blessings of common and uncommon things." (The Inter-American Division Messenger, February 15, 1940, No.4)
Honor the Lord with thy substance, and with the first fruits of all thine increase: so shall thy barns be filled with plenty, and thy presses shall burst out with new wine.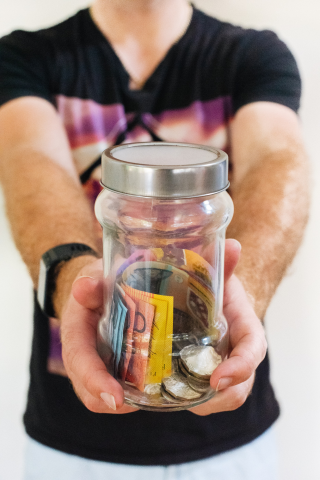 If you need more help planning your yearly budget please see the spread sheet through the link below.
To find out more please visit our conference stewardship website at the link below.