Cooking School
Healthy vegetarian cooking classes are held from time to time in Madoc and the surrounding areas.  These classes are a service to the community.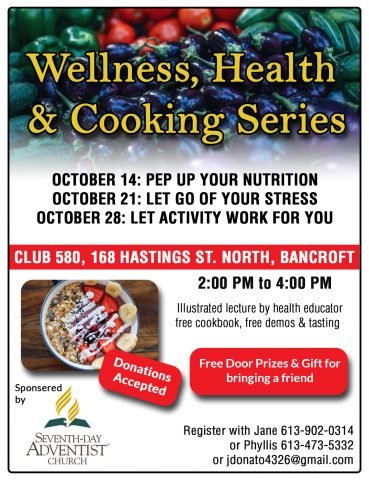 We are planning to have a 3 week class in October, 2018 in Bancroft, ON.  More details soon.  
To register contact Phyllis Vallieres by text (613-391-1269), phone (613-473-5332), or email phyllisvallieres@gmail.com.